Washing Machine in Lake Winnebago, MO 64034
Need Plumbing for your Washing Machine in Lake Winnebago Missouri?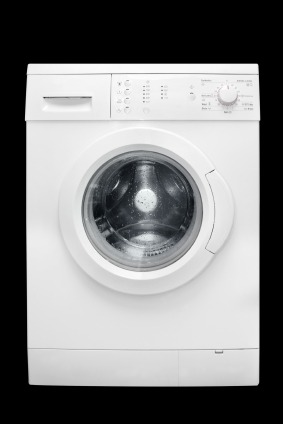 Ever since 1985, the people of Lake Winnebago have trusted Kevin Ginnings Plumbing Service Inc. with their washing machine plumbing systems. Here are a few reasons why we've become so popular in the Lake Winnebago community.
In our busy Lake Winnebago lives, many of us have come to think of having clean clothes as a right and not a privilege. For this reason, we don't think anyone should have to go without a washing machine. If your Lake Winnebago washing machine is backed up and flooding your laundry room, your drain pipe may be backed up. Is it late at night, but you need to get your laundry done by tomorrow? Kevin Ginnings Plumbing Service Inc. will unclog the pipes on any washing machine in Lake Winnebago, day or night.
Kevin Ginnings Plumbing Service Inc. is dedicated to getting the job done as quickly as possible without sacrificing quality. If a plumber is in a hurry while working on your Lake Winnebago washing machine, they may end up installing the pipe incorrectly. This causes your washer to go on longer than it should, wasting tons of water without ever washing your clothes properly. At Kevin Ginnings Plumbing Service Inc., our knowledge and expertise mean that we're familiar with every type of washing machine problem, and we know how to fix them as soon as possible.
Other Lake Winnebago plumbers may work for large companies that truck them all over the state on different jobs. These people may not be from Lake Winnebago, so they're not invested in our community. This is why they don't provide the level of service you can expect from Kevin Ginnings Plumbing Service Inc., where we understand that it's not just about fixing washing machines in Lake Winnebago. It's about being a trusted partner to our fellow Lake Winnebago citizens.
Whether your washing machine is broken or just a little off, we at Kevin Ginnings Plumbing Service Inc. can fix it. Give us a call any time of the day at (816) 832-4322 to learn why people trust us for Lake Winnebago Missouri washing machine repair!
WHAT CUSTOMERS ARE SAYING:
5★★★★★ - "We called on a Saturday for an emergency issue after 7 other companies could not come. Chase and Jake were here in 1 hour. They were very kind and did a fantastic job. They were also extremely patient with us as we had to get our home warranty company to approve the repairs. I have had to call a lot of plumbers and these guys were hands down the best!!! 👍👍👍👍👍👍👍"
Keli N. in Lees Summit, MO
2019-03-11
---
5★★★★★ - "Dale was amazing, he eased my concerns and helped me address some upcoming plumbing needs. His inspection was thorough and he spent the time to answer all of my questions. If you're in need of anything, plumbing or natural gas related Dale is highly recommended."
Brad in Lees Summit, MO
2018-11-19
---
5★★★★★ - "We went through a few plumbers before we found Kevin Ginnings Plumbing. They are without a doubt the best plumbing experts we have ever had the pleasure of dealing with. They are prompt, do excellent work, and clean up after themselves. Dale was wonderful installing an ADA compliant toilet and getting the grab bars in just the right place. When things get messy and you need plumbing help, it is a relief to have such dependable people to help you navigate your way through. Thank you for your dedication."
Ruth in Blue Springs, MO
2018-03-26
---
5 ★★★★★ - "had my entire house updated with new plumbing and they did a great job !!! even found a pipe from my washer that wasn't even hooked up for 7 yrs that had caused water damage to my floor joist and showed it to me before they corrected the problem !!!!!"
j gales in Butler, MO
---
5★★★★★ - "A huge rave and THANK YOU, for Kevin Ginning's Plumbing! I was in the middle of old flooring being torn out for new hardwood to be installed the next morning only to come home from work after 4:00 PM to find the flooring guys gone for the day and two large puddles of water on the sub floor! Knowing the floor installers were coming back in the morning to start hardwood, I panicked and picked names from a list of plummers. I called a few and nobody could come before 9:30 am the next day. It's when I landed a call to Kevin Ginnings Plumbing, they had a plumber at my home within the hour and replaced an old copper waterline from the water shutoff valve to the ice maker in my refrigerator and relieved me of a ton of stress! Thank you Kevin Ginning's for the rush after hours. I have found my plumbers for future leaks! PS a fan dried the floor over night and I now have beautiful hardwood in my kitchen and NO water leaks!!"
Anonymous, Emergency Service in Kansas City, KS
2016-02-02
---
5★★★★★ - "All went well. Good price for the work done. A lot faster and alot less frustration than if my husband and I were doing it."
Homeowner, Plumbing in Kansas City, KS
2016-02-02
---
5★★★★★ - "I was very impressed with the service that I received last week from Kevin Ginnings Plumbing Service. I called on Monday and they were there Tues. morning. I had specific jobs I needed done (replacing faucets inside and out) but I had lots of questions because we had just moved to a different house. The house had been remodeled several times over the years and the shut offs weren't always in obvious places. They performed the work in a timely manner, they patiently answered all my questions, they quoted me on a possible maintenance agreement, and called back to the office to give me quotes on a couple of other possible projects. They were friendly and very professional and I would absolutely recommend this company to a friend."
Anonymous, Faucet Repair in Kansas City, KS
2016-02-02
---
5★★★★★ - "I will call no other service after using Ginnings Plumbing. Their service is quick and reliable. Each of the service technicians has been highly knowledgeable and competent in every job we have requested. They do a great job and never leave a mess."
Anonymous, Plumbing in Kansas City, KS
2016-02-02
---
5★★★★★ - "I was very pleased with the speed of service and friendly demeanor of the service professional. I was also very impressed when the service professional brought and put on boot covers when he entered my home, as it demonstrated respect and a high level of care."
Anonymous, Plumbing in Independence, MO
2016-02-02
---
5★★★★★ - "We are returning customers. We have always received the highest quality service but it even goes further than that. They are an honest company. They taken the time to help us select the best products for our needs. They have been prompt scheduling our work and have come when they said they would. We would not consider using any other plumbing service."
Homeowner, Plumbing in Kansas City, KS
2016-02-02
---
5★★★★★ - "I had a hot water heater start leaking, I called Kevin Ginnings Plumbing Service Inc and they came out, explained what had happened, and gave me a great price on a new one. If anyone has plumbing issues, I recommend you call Kevin Ginnings Plumbing Service Inc for your plumbing repair."
Fernando in Kansas City, MO
2015-08-19
---
5★★★★★ - "Every step of the process of dealing with Kevin Ginnings Plumbing was top notch. From the very first person I spoke with to the service technicians preparing my bill everything was professional and very pleasant. My main drain was backing up. Kevin Ginnings Plumbing completely cleaned my drain out. I just had one of National Companies out with all the commercials and a jingle who did not clean the drain, they only agree to open the drain leaving behind most of the roots that were causing the problem. Not only did Kevin Ginnings Plumbing completely clear the drain of roots, they charged me 30% less. I highly recommend Kevin Ginnings Plumbing as they were completely HONEST throughout the whole process. They made aware of exactly what would be charged up front. Most of all, they did not leave anything in the drain and use scare tactics attempting to get thousands of more dollars from me."
Chris Jenness, Drain Cleaning in Kansas City, KS
2015-08-19
---
5★★★★★ - "It's nice to know who to call. We have called you 3 to 4 times; always pleased."
Kenneth Furguson, Plumbing Services
2015-05-12
---
5★★★★★ - "Your guys are always great and informative."
Anne & Tom Dillon, Plumbing Services
2015-05-12
---
5★★★★★ - "Very professional & speedy emergency service."
Kara, Harrisonville, MO
2015-05-12
---
5★★★★★ - "They were there real soon after my call."
Geneva, Independence, MO
2015-05-12
---
5★★★★★ - "Kevin is not only a great plumber, but a wonderful family man."
Rick & Linda, Harrisonville, MO
2015-05-12
---
Call for an Estimate
---
Washing Machine available in the following Lake Winnebago, MO zip codes: